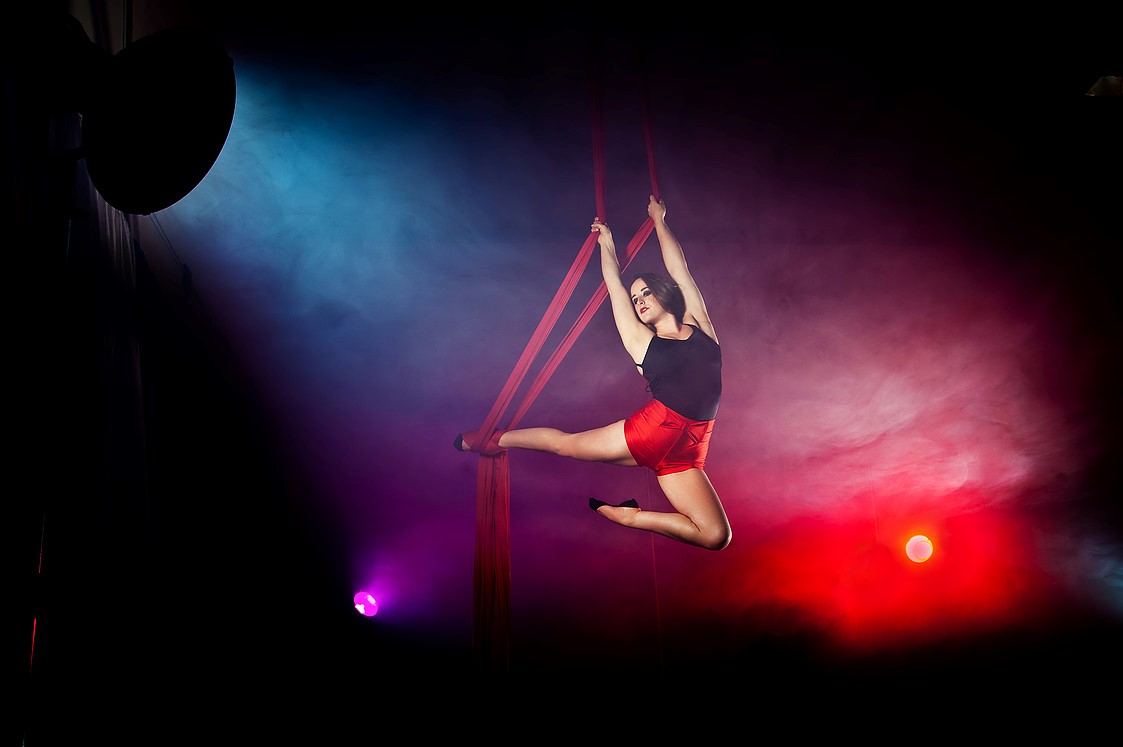 AERIAL SILKS
This elegant act is a stunning addition to any event. Dangling on vertical silks, Orissa performs aerial contortion and dramatic drops like you've never seen before! This can either be performed as an exciting 5 minute act or a graceful ambient 'hang about' set of up to 3 x 15 minute sets. Aerial also makes for an excellent addition to the foot archery act if the client is interested in booking more than one performance.
Previous experience: Private events for the Prince of Saudi Arabia, live performance on 'X Factor Arabia' final, winner of the UK Aerial Championships in 2014.
Requirements: minimum 4 metre stage height with either a rigging point or truss to rig off. Orissa provides her own rigging equipment and aerial silks but requires a rigger in higher venues.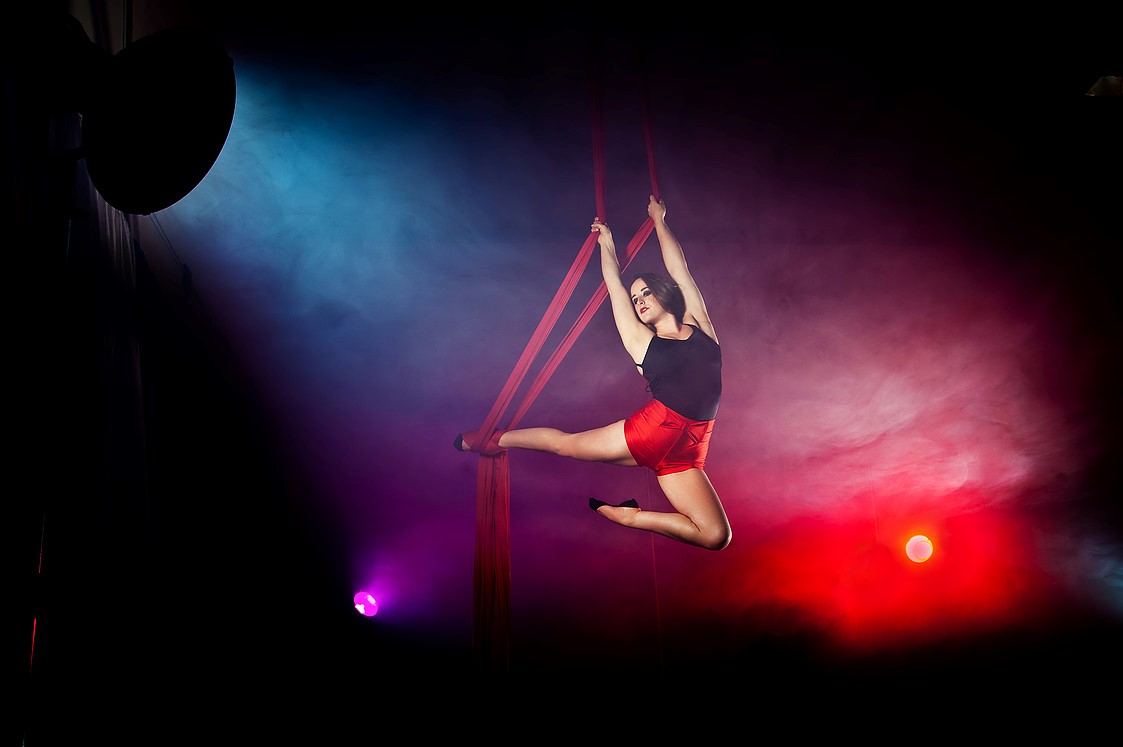 SCROLL DOWN TO SEE more images