Foot Archery Act
This involves Orissa shooting a bow and arrow from a variety of acrobatic positions including from her feet in handstand. This can have a fire arrow/pyrotechnic ending for a spectacular finale! Entwined with impressive acrobatics and dance, this beautiful but deadly act is like no other. Around 5 minutes long the performance can be adapted to any style and event. 
Previous foot archery acts: horror, Valentines/Cupid, Game of Thrones, fire and ice, Moulin Rouge, LED and many more! 
Previous experience includes: Private events for HRH Queen Elizabeth II, in the Hollywood Blockbuster 'Wonder Woman', foot archery viral videos reaching over 20 million views and performing in large scale productions including 'Feria' by Flip Fabrique.
Technical/Logistics: Minimum 4.5 metre stage width. Fire arrow is optional dependent on venue allowances. All equipment is provided by the artist (*apart from fuel*) and travels in 1 x 23 kg suitcase plus 1 x excess bag for the target. Target can be adapted to suit the theme or attached with a logo upon request.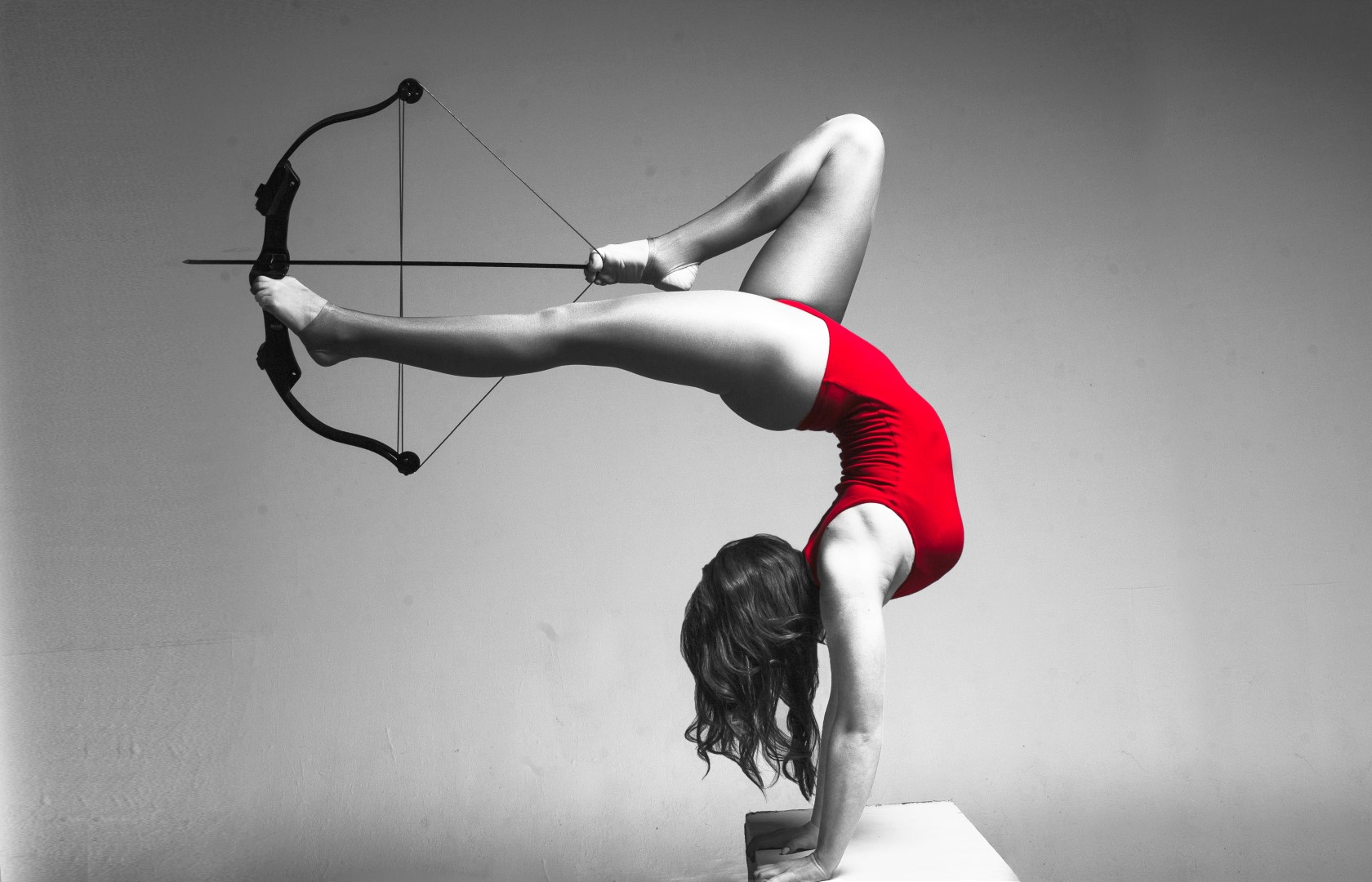 SCROLL DOWN TO SEE MORE OF THIS ACT